for funding the month of march for me! i sold 10 things and made $700!!! yipee!
went to redlands on thursday... angi toned my hair. it was interesting. im not used to darker dingier blonde but i think its a good change. i just DO NOT want grey hair in any way shape or form. went to lunch with dave. he was crabby/stressed. i feel bad for the guy but at the same time he is doing so many different things at once im pretty sure i would be crabby/stressed too! i saw his first black panther piece... it was AMAZING. i also made brian cookies... they were 100% legit. vegan peanut butter chocolate chip... are you kidding me?!? ive been trying to eat well so i only snacked on little bits... but good god they were tasty. they were sort of a thank you for brian introducing me to crossfit.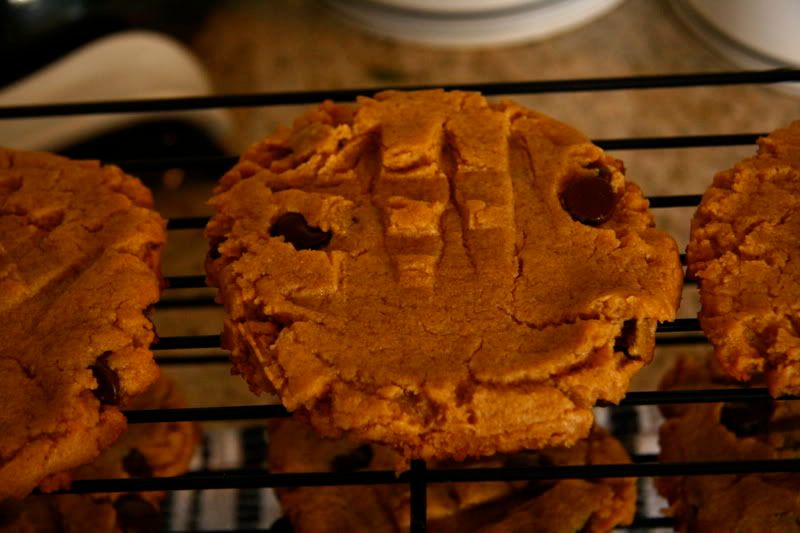 yum right?
in other news... we went camping at lake casitas this past weekend with frank, missi and josh. we brought along some fungus friends. it was wild!!! we went in these hot springs in ojai. it was a full moon so everything was very detailed and vivid... almost alive. earth was playing tricks on me (AGAIN!) and every stone i picked up was a triangle shape... i brought some home. i think im going to make earrings out of them (they were REALLY triangles the next day). a guy that looked like tom hanks joined us in the springs and convinced everyone to let him massage them. it was weird. josh ignored all signs of danger and ran down a giant cliff to "rinse his muddy shoe off" hahahahaha. frank and josh were terrified by a bat flying out of the tree. the exact quote was "kali its like a man with wings!!!" i also realized my mom bought REALLY nice sleeping bags for us 2 christmases ago. this was the first time they had been removed from the bag and seriously i could sleep in those bad boys every night! in all our trip was successful.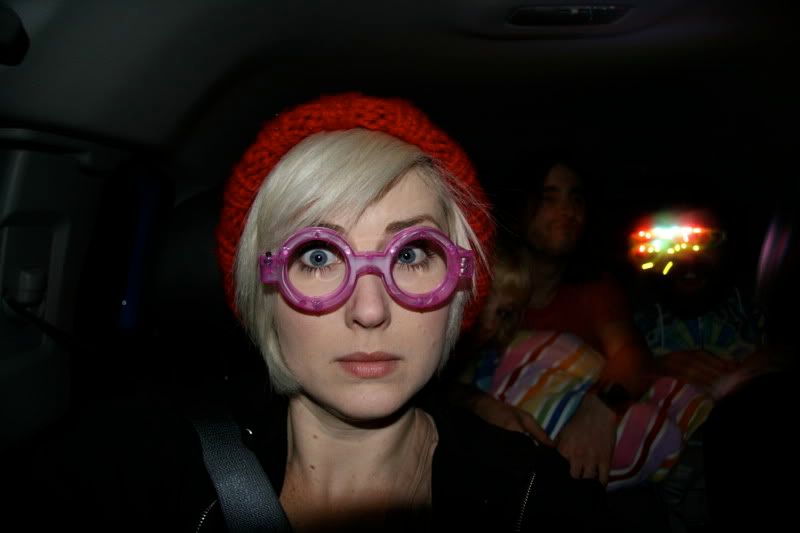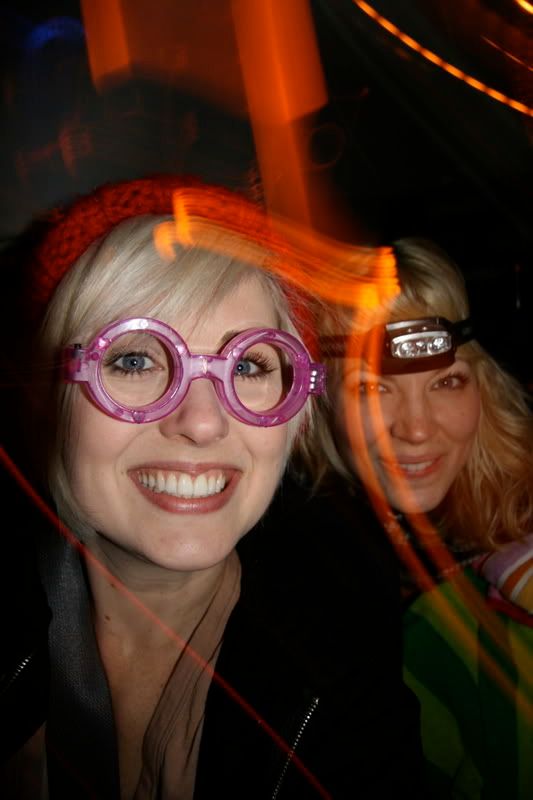 here we are wearing some crazy light up glasses we bought at the grocery store in ojai. wow. wow. wow. robs are lit up behind me... his were green =P
well im off to the post office to ship some stuff i sold.
have a nice day folks.